Funding the Unfunded
For some riders, The PedalED Transcontinental Race No 5 (#TCRNo5) is a full blown race. A gargantuan ultra-marathon across the continent of Europe. Battling it out alone, unsupported, around the clock, for a distance of close on 4,000km from the start in Belgium to the end in Greece. For other riders, like me, it's an adventure. A physical and mental challenge unlike any we have undertaken. Victory for us will be simply to reach the finish inside the 18 day cut-off time. Or better still within 14 days to arrive in time for the party! But for all of us taking part, one thing this is not is a sponsored event. Most riders, like me, are privateers – funded from their own pockets, and using up precious annual leave for their race across Europe. Not being sponsored or funded does not mean that no funding can be raised though. And for me, there are a couple of local causes which I'm passionate about and have chosen to raise funds and awareness for.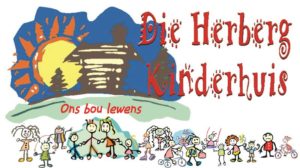 Of all the connections I've made through cycling, this one has to be about the most random. Riding buddy Theunis and I roll into Robertson with 24 hours and 425km of riding behind us. We're desperate for a couple of hours sleep, but it's a holiday weekend and we strike out at every hotel and B&B we try. And then, completely by chance, I post an update on our situation to my club's WhatsApp group. Equally by chance, buddy Nico sees it and connects us to his Aunt who works at the nearby Kinderhuis (children's home). What follows next is an experience of such wonderful generosity, that it leaves both of us not just rested, but truly humbled. So much so, I wrote the story down for my Sister (who's a story teller). If you have a few minutes, it's worth a read. Click the image below for donations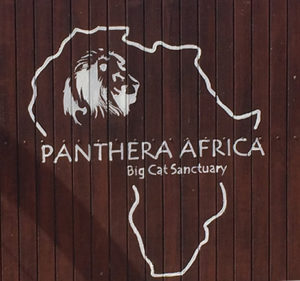 Also a discovery made through cycling – this time mentioned to me by friend Kim whilst out on a club ride. One visit and I was hooked. We all know cats love playing with boxes right – but who'd have imagined massive, full grown lions do too? They just like much, much bigger ones! I couldn't resist sponsoring one of their Toys for Big Cats boxes as a gift for my sister. Plus another contribution for my cousin Bron towards the new enclosure they were building for two of their rescued lionesses (Elsa and Lei-ah!). The work these guys are doing is inspiring, and I'm looking forward to being a part of helping them do more. Click the image below for donations

Supporting the Unsupported
From the moment the clock starts ticking at 10pm on 28th July 2017 we ride alone, without support even from other riders in the race. Anything we need along the way must either be on our bikes, or acquired from commercial establishments open to all along the route. So strict is the ethos of self-sufficiency that we aren't even allowed to pre-book hotels until the race is underway. Not that any of us really have any idea where or when we're likely to lay down to sleep next. But as unsupported as we are during the race, the hardest part of an event such as this is actually getting to the start. And, for that all important stage, there are no limits to the support we are allowed. For my part, I've enjoyed the most tremendous support from family, friends, and local riders. Beyond this, there are a couple of firms whose contribution has quite literally made the dream of taking part in TCR possible for me.
The strapline of my firm, Ascert, is "The Ultimate Test". Which, given TCR is a voyage into the unknown for me could not be more fitting really. And, whilst unsupported, ultra-endurance bike races may not demand the large budgets of their supported equivalents such as RAAM, they do have one thing in common: huge demands on your time. Time to train, time to plan routes, time to resolve the myriad of logistical challenges, and finally time to actually take part in the event itself. I've been fortunate in this regard in working with an extremely understanding bunch of guys who've been extremely flexible in helping me find this time. A big thanks to Ascert, for their tolerance of my obsession.
Rule #58 – support your local bike shop (LBS). After Rule #5 (harden the **** up), it's about the most important of the rules of cycling. At least for me, anyway. Or, to put it in more direct terms – "the internet can't fix your bike". Out on a club ride, that occasional miss-shift, rubbing calliper, or grinding bearing might be annoying. Late at night, on a cold mountain pass in the middle of nowhere, it's just about the last thing a weary body and mind with thousands of kilometres still to ride needs to deal with. Choosing the right kit, and assembling and servicing it properly might be jobs most of us can do a half decent job of given time. But, as already noted, we almost never have that time. And a half decent job on extreme rides is nowhere near adequate. The answer is simple – find a good LBS, one that you gel with. Build a good relationship with them, and above all, support them. That way, they'll still be around when you next need them. Sermon over.